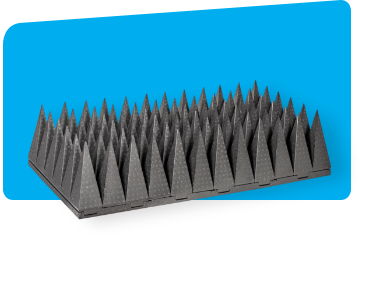 Hot on the heels of the successful introduction of the MT45-JT and MT65-JT, DMAS is launching its latest absorber: the MT30-JT. Like the other absorbers in the MT family, the MT30-JT benefits from next generation materials and production methods pioneered by DMAS. This allows the polystyrene MT30-JT to feature industry beating performance in a compact and extremely durable package. Key applications: OTA chambers and antenna test ranges for both near and far field testing.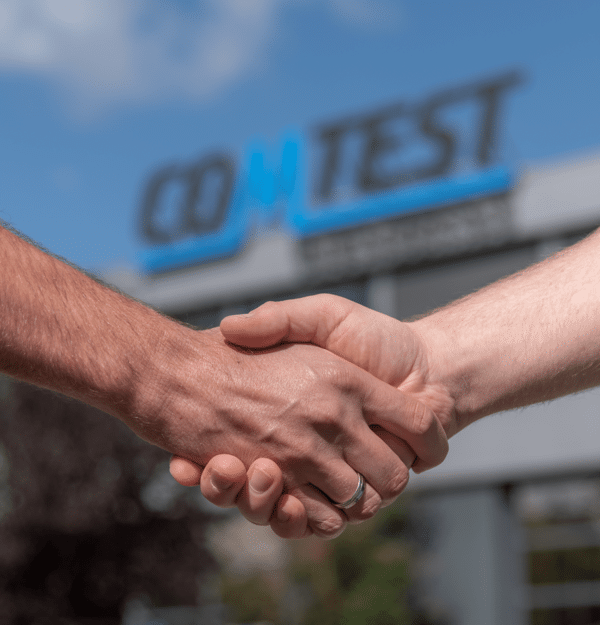 It is no secret that DMAS enjoys a close collaboration with Comtest Engineering. Comtest is a celebrated supplier of best-in-class antenna testing & anechoic chamber solutions used by industry leaders across the globe. One of Comtest's key strengths is their flexibility and ability to deliver turn-key testing facilities that need nothing other than the research engineers qualified to operate them. We are proud to say that, for ten years now, Comtest has worked exclusively with DMAS to supply the hybrid and microwave absorbers that line their facilities.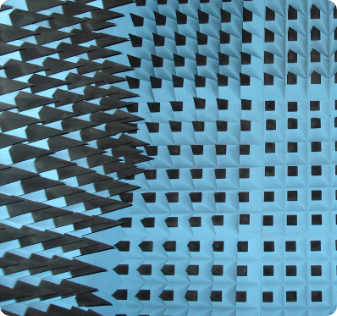 Are you in the process of defining specifications and determining what absorbing materials to incorporate in your antenna test range or EMC testing facility? No doubt you're reading up about the various components and configurations with which you're planning to optimize the effectiveness of your facility. One such component is the broadband absorber for which foam absorbers is the most common choice.